The RPM Agency, like most businesses, thrives on partnerships. We pride ourselves on being an effective partner for our clients, our insurance carriers, and our community. To be successful collaborators, we are building a team of talented, collaborative partners who share our passion for customer service.
That's why RPM Agency Insurance Brokerage is so excited to announce that Melanie Swearengin has taken on the role of RPM's Director of Operations. After joining RPM in May, Swearengin has been learning all aspects of our agency including finance, customer relationship management and administration. As a member of the RPM leadership team, she will be responsible for all day-to-day operations effective immediately. With her strong organizational skills, business acumen and customer service orientation, Melanie is a natural fit for our agency. In just a few months, her insight and new ideas have strengthened our operations for the benefit of our clients.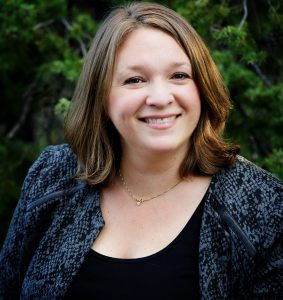 "I am extremely excited to take on a formal leadership role at RPM and be invested in its continued growth," said Swearengin. "I enjoy working with our clients and ensuring that they receive the personalized attention that defines RPM. As independent insurance brokers, we offer customers coverage options that are truly responsive to their unique needs."
Prior to joining RPM, Swearengin was Executive Director of the Conifer Area Chamber of Commerce where she established a reputation for business management, revenue growth, and building successful, collaborative partnerships.
I am thrilled to have Melanie as a partner, and I also am so thankful to have founded our agency three years ago with my daughter, Kristin. She was with me from "day one," and was instrumental in building the infrastructure and "back end" processes necessary to run our new business. While Kristin will no longer be part of our day-to-day team, her experience with RPM sparked her interest in pursuing opportunities as an insurance underwriter. We know she'll be successful in that arena, and we'll be cheering her on!
With RPM writing its next chapter with a new leadership team, our top priority continues to be our clients. Whether business or individual accounts, our clients can expect the personalized service that defines RPM. As an independent insurance brokerage, we leverage our partnerships with carriers across the country to provide the most comprehensive and cost-effective business, home auto, life and specialty insurance coverage.
The Power of Partnerships: A Message from RPM Owner Michele Robbins